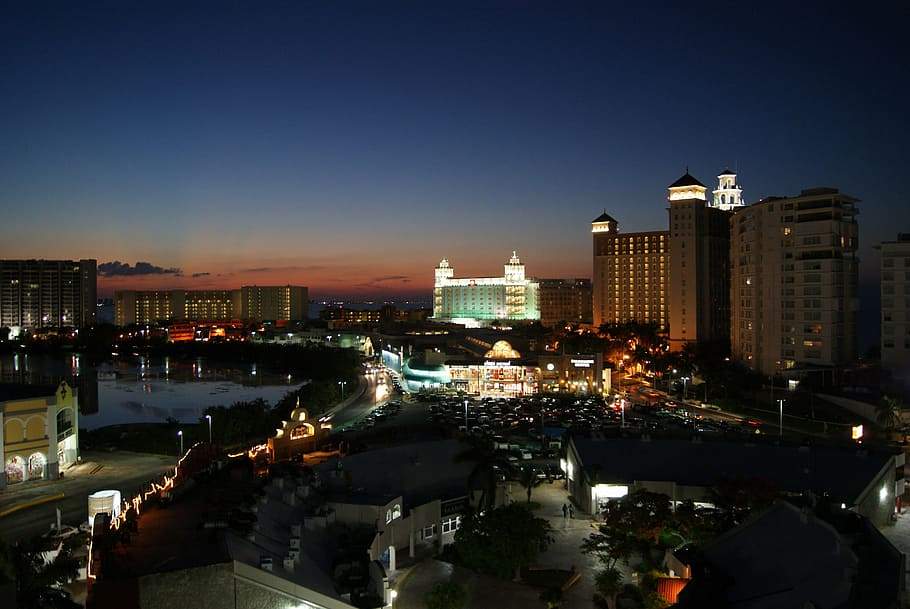 Finding Your Perfect Getaway: The Best Places to Stay in Cancun
If you're dreaming of an exotic beach destination with crystal clear waters, palm trees, and pristine white sand, then canceling all other plans and answering Cancun's calling is a wise choice. Cancun spans over 14 miles of unparalleled natural beauty and offers a vast range of accommodations, from luxurious resorts to budget-friendly options.
In this post, we will dive together into the depths of Cancun and provide insights on finding your perfect stay in this coastal gem. From the best locations to the most suitable stay options, we'll help you make the most of your trip to Mexico's Caribbean.
Why Cancun is a Perfect Getaway Destination
Cancun's location on the Yucatan Peninsula and between the Caribbean Sea and Nichupté Lagoon grants it exceptional natural beauty. The clear, warm waters of the Caribbean are perfect for soaking up the sun, swimming, snorkeling, or scuba diving. The beach shores are lined with palm trees, providing the perfect backdrop for relaxation.
The Best Places to Stay in Cancun
Cancun has plenty of hotel zones to suit different preferences and budgets. The following are some of the most popular areas:
Hotel Zone: A lively and bustling area with miles of pristine white beaches and crystal-clear water. Home to a wide range of resorts, restaurants, shops, and nightlife venues.
Downtown Cancun: A more authentic Mexican experience and a great option for budget-conscious travelers. Downtown Cancun perfectly blends modernity and tradition, with different hotels, street food, museums, local handicrafts, and more.
Isla Mujeres: Located 8 miles off the coast of Cancun, Isla Mujeres boasts tranquility, natural beauty, and a laid-back atmosphere. Choose from a wide range of accommodations near the beach with stunning island views.
Playa del Carmen: A 45-minute drive from Cancun International Airport, Playa del Carmen is known for its bohemian style, vibrant nightlife, and wide range of outdoor activities. Here, you'll find upscale and budget-friendly accommodation options.
Types of Accommodations in Cancun and their Unique Features
Cancun offers a variety of accommodations, from budget-friendly alternatives to high-end luxury resorts. The most common types are hotels, resorts, boutique hotels, vacation rentals, and hostels.
Hotels: Best for those looking for comfortable accommodation and amenities such as spas, swimming pools, fine dining, nightlife, and more. They also offer access to the beach and other outdoor activities.
Resorts: Best for those seeking a complete getaway experience with everything taken care of, including meals, drinks, and activities. They are perfect for honeymooners, couples, and families with children.
Boutique Hotels: Best for travelers seeking a unique stay experience with personalized services and amenities. They have an emphasis on upscale decoration, design, and comfort.
Vacation Rentals: Best for those traveling with families or groups of friends, these properties offer privacy and the convenience of a home away from home. Choose from apartments, condos, villas, or houses.
Hostels: Best for solo travelers or backpackers, these properties offer affordable stays and a chance to socialize with fellow travelers. Most hostels have shared dormitories and shared kitchens, and common areas.
Best Ways to Save on Accommodations in Cancun
Be flexible with your travel dates: Hotel prices can vary depending on season and events, so try to avoid peak seasons and holidays.
Look out for special deals and promotions: Check hotel websites and travel booking sites often, as they usually offer discounts or packages that offer freebies and extras.
Sign up for loyalty/rewards programs: It's worth signing up for hotel loyalty programs like Marriott Bonvoy or Hilton Honors. They provide excellent benefits such as upgrades, free nights, and discounts.
Factors to Consider When Choosing Your Accommodation in Cancun
Location: Choose a location based on your preferences for activities, dining options, and beach accessibility. For instance, being in the heart of the Hotel Zone means you're closer to the beach, water sports, and nightlife.
Budget: Choose a hotel or resort that fits your budget but provides value for money with amenities, free perks, or discounts.
Travel purpose: Consider the reason for your trip – is it to relax and unwind, explore, or engage in adventurous activities? This will help you choose the best option to maximize your time.
Conclusion
Cancun's allure goes beyond its stunning natural beauty. The perfect stay in Cancun requires proper research, planning, and taking into account personal preferences and travel styles. With this article's guidance, we hope to assist in finding your perfect Cancun accommodation based on your budget, location preference, and trip purpose. Remember to embrace the magnificence of this coastal gem that is waiting to be explored.