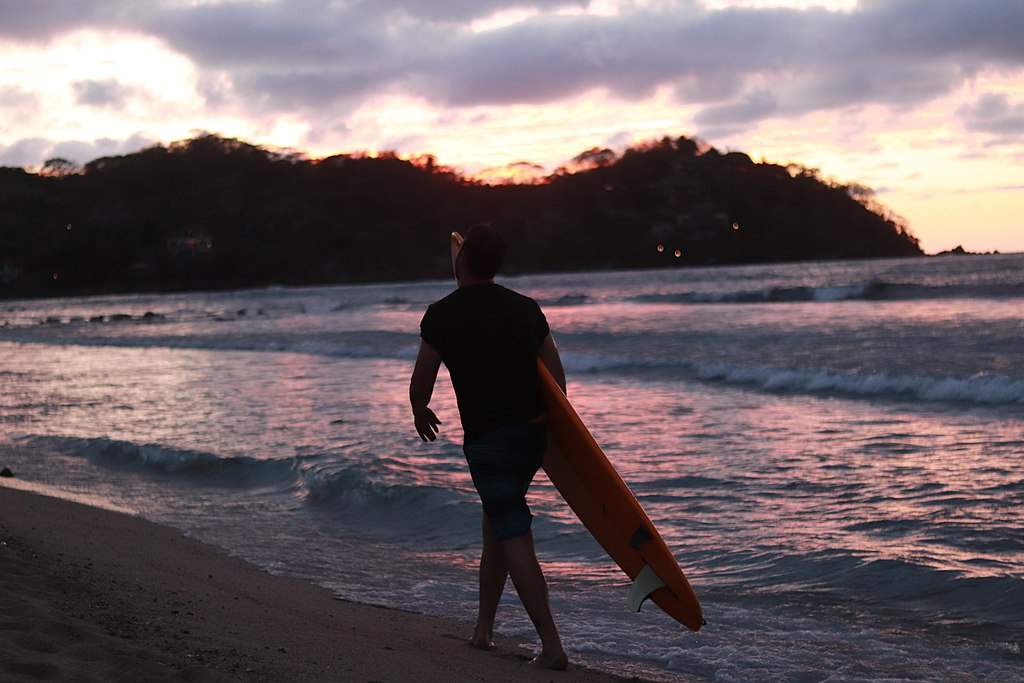 Sayulita Surfing Paradise: Explore the Magic of the Pacific
Are you ready to embark on an unforgettable surfing adventure? Look no further than Sayulita, a hidden gem nestled along Mexico's Pacific coast. This vibrant beach town is a haven for surfers, offering breathtaking waves, stunning beaches, and a rich local culture. Get ready to ride the waves and discover the magic of Sayulita's surfing paradise.
Introduction: Unveiling Sayulita's Surfing Paradise
Welcome to Sayulita, where the rhythm of the Pacific waves will ignite your sense of adventure. In this comprehensive guide, we will delve into the wonders of Sayulita as a surfing destination. From turquoise waters to the warm hospitality of the locals, Sayulita is a place that will captivate your heart and soul.
Sayulita: A Coastal Haven for Surfers
Before we dive into the world of Sayulita surfing, let's explore the charm and allure of this coastal haven. Nestled on Mexico's Riviera Nayarit, Sayulita boasts a picturesque landscape of rugged cliffs, golden beaches, and lush palm trees swaying in the ocean breeze. This vibrant surf town has managed to strike the perfect balance between preserving its authentic charm and accommodating surfers from all walks of life.
The Surfing Breakdown: What Makes Sayulita So Special?
Sayulita's Waves for All Levels
Sayulita offers a surfing experience that caters to all levels, making it an ideal destination for beginners and seasoned surfers. Whether riding your first wave or mastering advanced manoeuvres, Sayulita's waves provide the perfect playground to hone your skills and challenge yourself.
Surf Spots and Beaches to Explore
Sayulita is blessed with various surf spots and beaches catering to different preferences and skill levels. From the iconic Sayulita Beach with its playful waves to the more challenging breaks at Punta Sayulita and La Lancha, there's something for everyone. Let us take you on a journey through Sayulita's best surf spots.
Embrace the Surfing Culture
Sayulita is more than just a surfing destination; it's a melting pot of vibrant cultures that have created a unique surfing community. Immerse yourself in the local surf culture, where friendly faces and passionate souls create an atmosphere of camaraderie and shared passion. Discover the rituals, traditions, and laid-back lifestyle that make Sayulita an exceptional place for surf enthusiasts.
Surfing Sayulita: Tips and Tricks for an Unforgettable Experience
Surfboard Rentals and Lessons
If you don't have your board or if you're a beginner looking to learn, fret not. Sayulita offers a wide range of surfboard rentals and schools that will set you up for success. Whether you're looking for a short-term rental or a comprehensive surf lesson, the local experts are more than happy to guide you through the process and ensure you have the best possible experience.
The Best Time to Catch the Waves
Timing is everything in the surfing world, and Sayulita is no exception. We'll tell you the best time to visit Sayulita to score those perfect waves. From the optimal seasons to the daily tide patterns, understanding the timing will be your secret weapon to make the most out of your surf sessions.
Staying Safe and Respectful
Safety and respect for the local community and environment should be a top priority in any surfing destination. Sayulita's crystal-clear waters may seem inviting, but staying mindful of potential risks and dangers is crucial. We'll share essential tips on staying safe in the water, respecting local customs, and preserving Sayulita's natural beauty for generations to come.
Conclusion: Dive Into Sayulita's Surfing Paradise
Sayulita is a destination that beckons to your inner adventurer, inviting you to ride its waves and immerse yourself in its magic. Sayulita offers an unforgettable surfing experience that will leave an indelible mark on your soul, from majestic sunsets to the thrill of catching a perfect wave.
So, pack your board, grab your sense of adventure, and don't wait another moment to explore Sayulita's surfing paradise. This hidden gem on Mexico's Pacific coast is waiting to unveil its magic to passionate explorers like you. Are you ready to take the plunge and discover the captivating allure of Sayulita? The Pacific waves are calling you.
Don't forget to share your Sayulita surfing experiences and tips in the comments below!